Ready To Make Marketing SIMPLE?
This membership provides you access to courses, resources, and programs so that you can now take your brand to 6 figures - without any of the excuses!

We introduce our 8 Key principles of our SMC Method to help you launch a signature marketing campaign and embody all of the things that will truly make marketing simple.
For the first 12 Weeks you get access to The ACADEMY to assure you maximizing your social media platform and getting the most out of it.
This membership isn't for the WEAK. We're running to 7 Figures -- so are you ready?

Every week get access to a new class so that you are able to RUN to your 7 Figure Goals.

We provide additional templates for you to use on all platforms to assure the success of your brand and that you can execute FAST!
You can't walk to your first million alone! We provide you with a community that allows you to have a people to hold you accountable on this journey.
Let's take a look at
the PLanner Features
To help you learn how to talk to your audience effectively.
To assure that you're properly calculating your cost of goods sold and selling price.
To help you create and understand your customer journey.
To help you create and understand your customer journey.
To guide you on how to get your entire year together with your sales goals and intangible goals in mind.
To guide you on how to get your content properly planned with your sales and intangible goals in mind.
dive deep

into your everyday hustle!
This planner dives deep into your everyday hustle with customized pages to help plan your social media strategy, content days, business goals, and so much more. Like your business, this planner is one of a kind and guaranteed to help you plan your work and work your plan.
So rather than stressing and becoming burnout about all of your marketing plans for the year, you can stay focused on achieving milestones along the way and maintaining a steady progress one quarter at a time.
The Best Part? It comes on SUBSCRIPTION!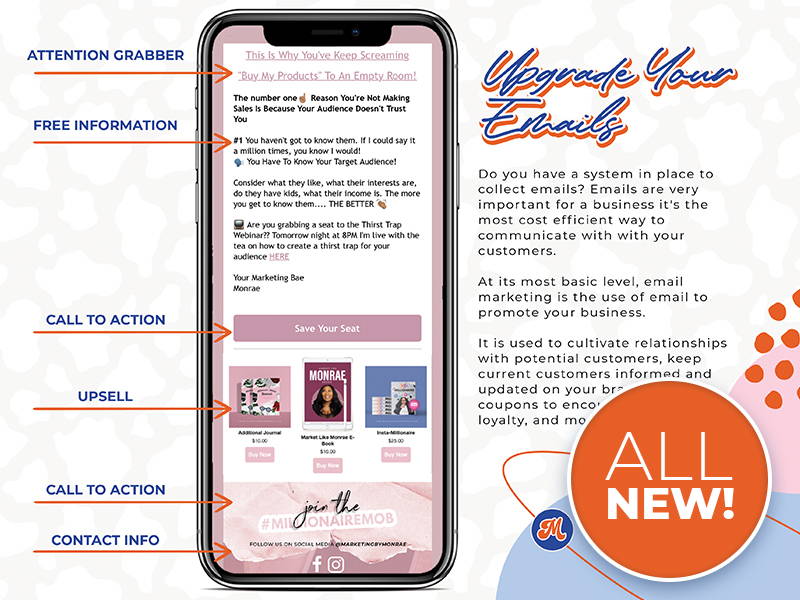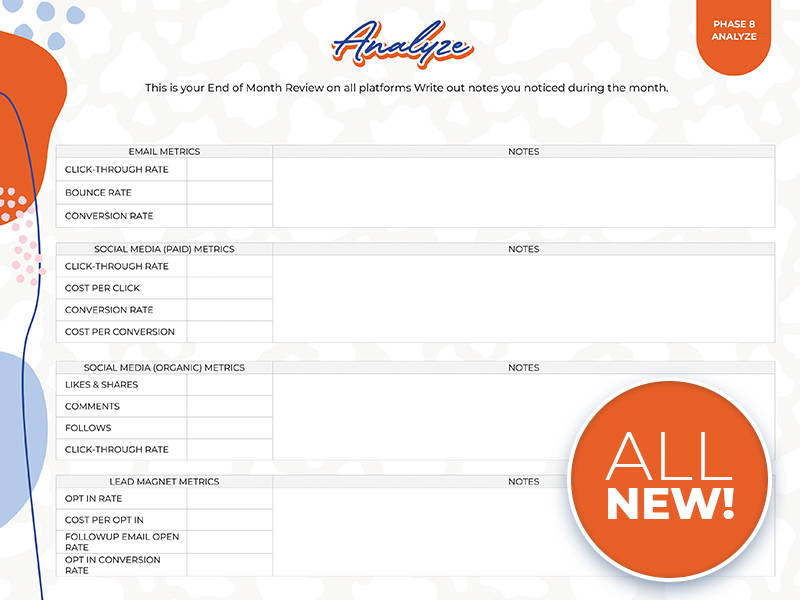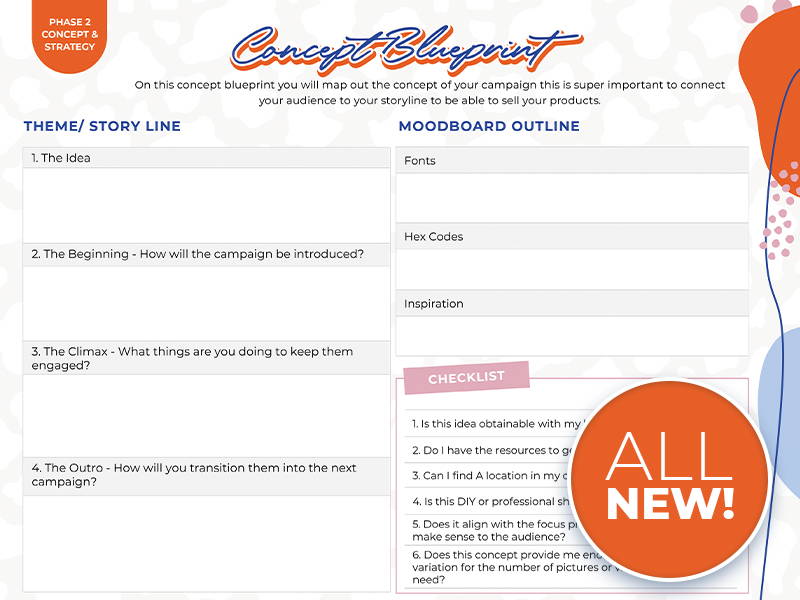 Each quarter, you will be able to get this planner automatically sent to your doorstep with curated products to level up your marketing plans and strategies.
By purchasing the subscription planner you will get access to live digital training from Monrae and other experts to help you boss up in your business and life.
Access to an exclusive Facebook group called "Insta-Millionaire" where we have activities, planning sessions, exclusive content creation. Plus, join us for quarterly challenges for motivation and accountability to hit your marketing goals.
Access to over 100+ videos that are broken down into our 8-step SMC Method™ so you can have additional resources to complete your campaign planning.
We have added the Objective, Purpose, and CTA that allows you to add stickers to plan out all of your posts and follow the content road map that Monrae teaches.
We've added the daily tracker in Phase 6
Monitor so they are able to track their daily analytics.
We've added excerpts of the Caption Bible
Inside of the planner for a guide on how to complete their execution section.
These codes link you to the new Million Dollar Planner course that teaches you how to use the planner.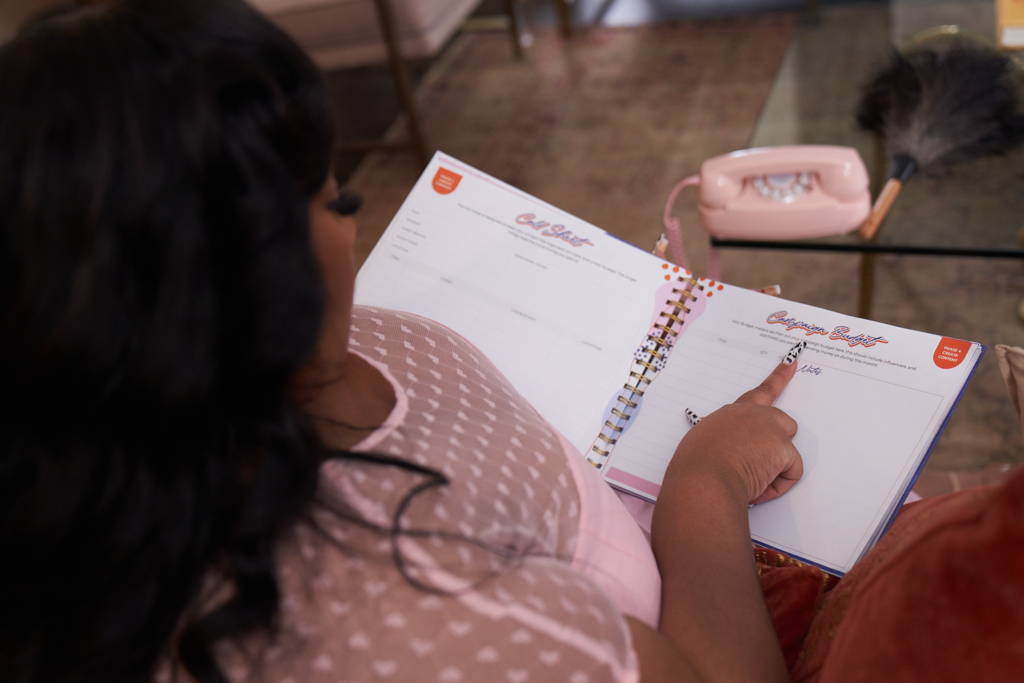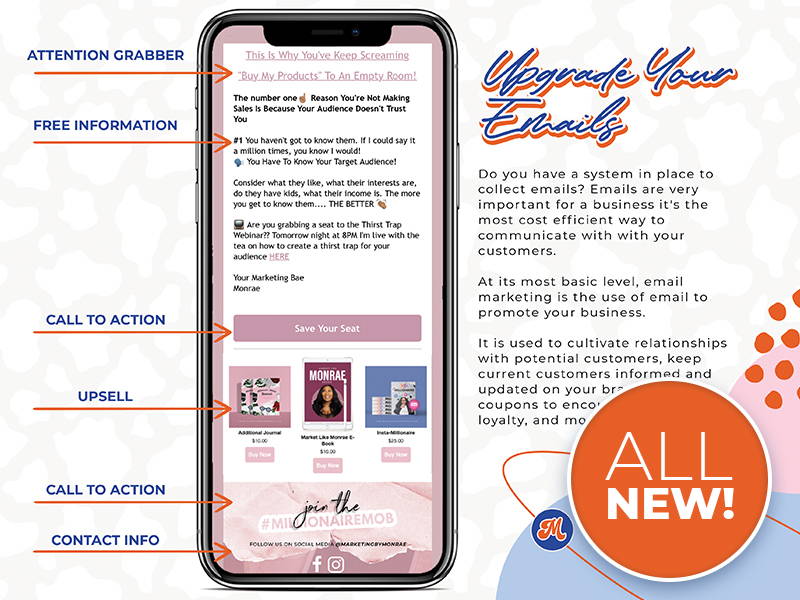 People are extremely satisfied with the MDP!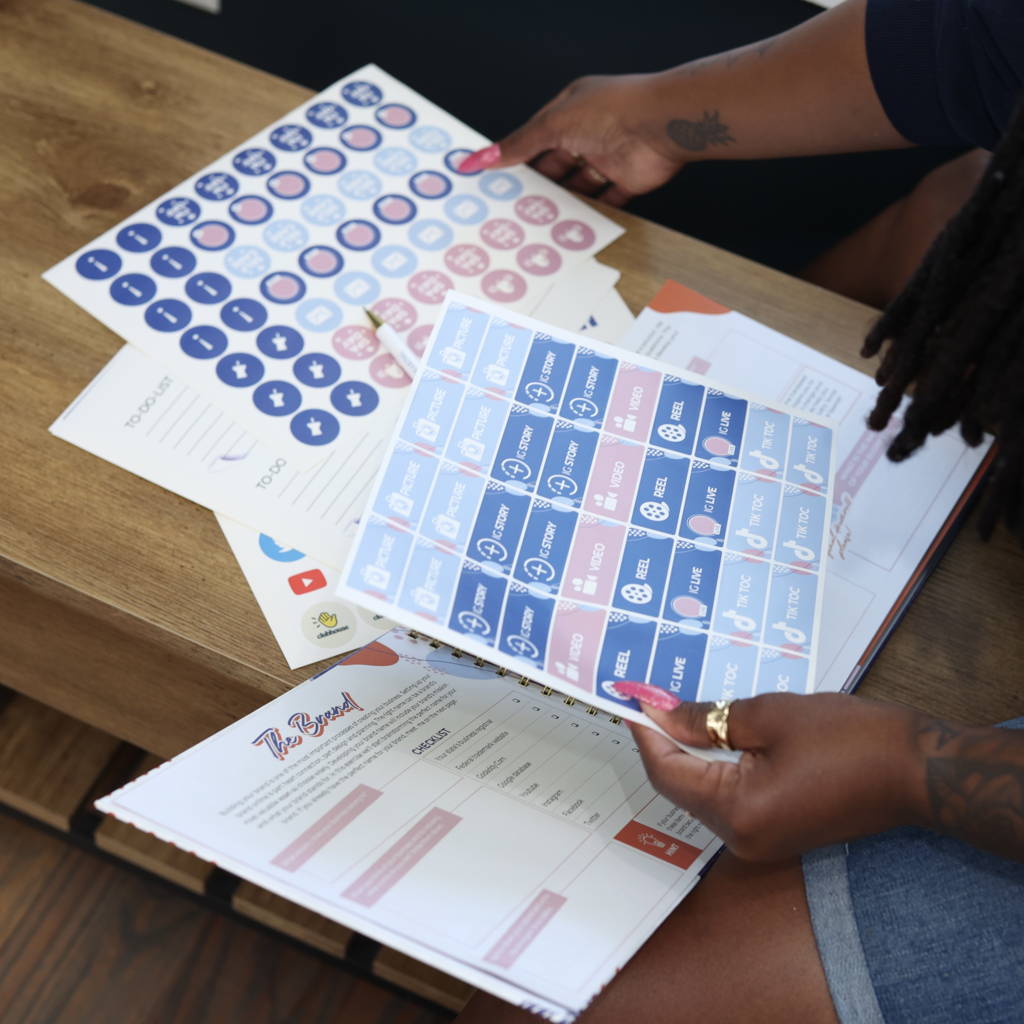 Hear From Our
Amazing Clients!
Great Product! I purchased two of these planners, one for me and one for my Biz Bestie. We are in love with the planner and the content inside!
This planner is so good. I'm just starting my business and this planner keeps me organized on who I need to contact, what I need to do and how to do it. I love it!
It's so bomb! This new planner made me take another planner I hadn't used in a while out. It's for finances. I use them both together now.
Thank you for writing a step by step guide to starting your own business. The book/planner is reasonably priced and extremely informative.
Do you ship internationally?
Yes! We are proud to have members of the MOB University all over the world and are excited to ship boxes internationally. There will be an additional shipping fee based on location, and please anticipate longer shipping times as we do our best to get boxes to you as soon as possible anywhere in the world.
Can I purchase the planner separately?
Of course. Though we strongly suggest that you purchase the subscription planner as it will save you more money plus more benefits.
*Subscription Planner (membership): $100.29
*Million Dollar Planner alone: $135
Your choice! :)
I'm a new entrepreneur, is this for me?
YES! This planner makes Marketing SIMPLE
The Million Dollar Planner is designed to help both seasoned and new entrepreneurs. So yes, you'll learn all my marketing strategies that I used to scale my business to 7 figures. These skills apply whether you're just starting out, scaling a multi-million dollar empire, or simply want to become the best version of yourself in life and business.
Are classes live? What if I'm in a different time zone?
This is a self-paced, recorded version of a live workshop—which means you can learn at your own time and schedule. We also have live planning sessions with Monrae and other coaches.
What is the ETA for each quarterly planner?
We have strict time tables for each quarterly planner so that we can assure we have efficient shipping.
Q1 Planner : [Charge Date] Nov 15 [Ship Day] Dec 15
Q2 Planner : [Charge Date] Feb 15 [Ship Day] Mar 15

Q3 Planner : [Charge Date] May 15 [Ship Day] Jun 15

Q4 Planner : [Charge Date] Aug 15 [Ship Day] Sept 15

Can I cancel or freeze my subscription?
Yes - at anytime using your dashboard.
Email us at: info@marketingbymonrae.com