READY TO CREATE YOUR BRAND'S
signature marketing campaign?
This program is not for the faint of heart. To achieve all your desires, you have to think outside the box and step out of your comfort zone. Get Ready To Elevate!
WHAT IS THE
Rebrand Me Program?
Rebrand Me is for entrepreneurs that haven't quite figured out what has worked for them in their business and they're ready to create a signature marketing campaign that they can use over and over again.
Does this sound familiar?
You've launched your business but you are frustrated and discouraged because you haven't been able to get consistent results.
You haven't been able to establish the authority or influence you deserve - your content falls flat instead of attracting clients.
You need a method for your social media to generate and convert leads on autopilot... and you need a proven sales system to go along with it.
You are READY to trade "trial and error" for a clear roadmap to get on track for six-figures in this upcoming year?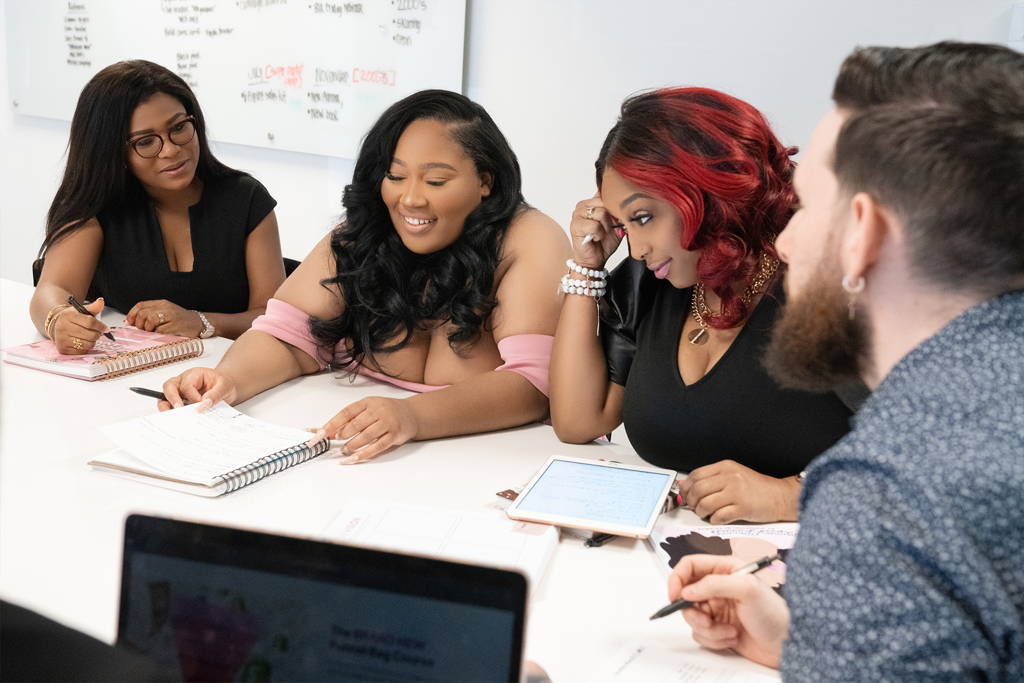 Business have benefited from Rebrand Me!