Did the Million Dollar Planner
JUST LEVEL UP?
Ready to make 2022 the year of success?
"Our newest Million Dollar Planner
Is the perfect guide to plan different — Like a Millionaire."
This is not your
Ordinary Planner.
"We went all out for this one!"
It isn't just pages with spaces for you to make lists and write down your thoughts, but a planner that guides you on how to create detailed marketing plans using my comprehensive 8-step SMC Method™.
This proven method has helped Monrae and the MobU students succeed and scale their businesses into 6 and 7-figure companies!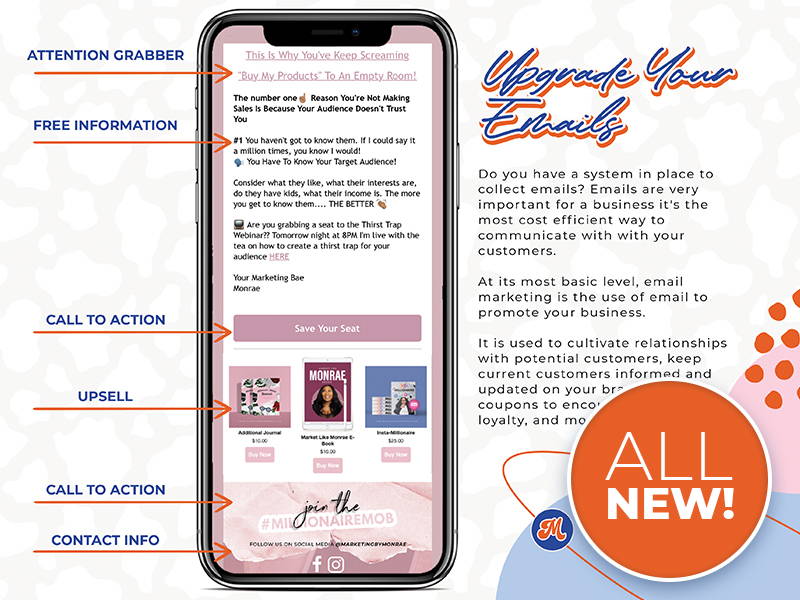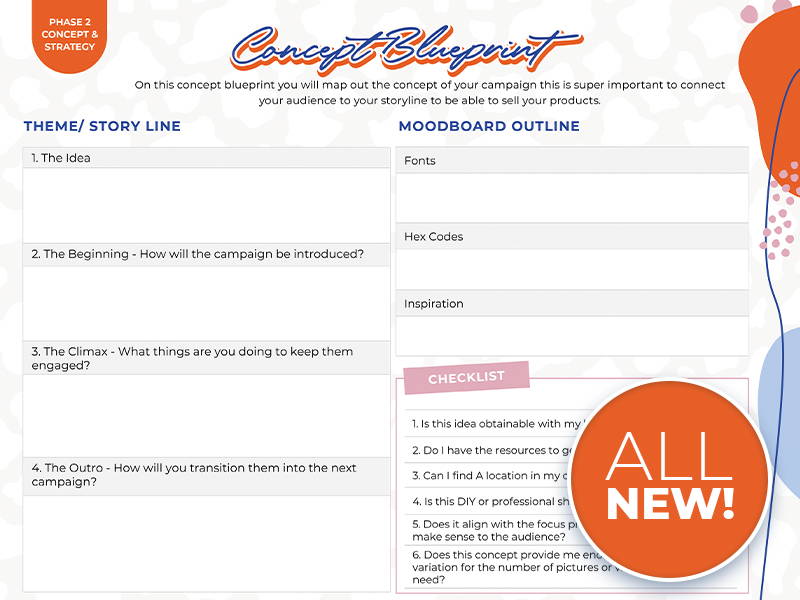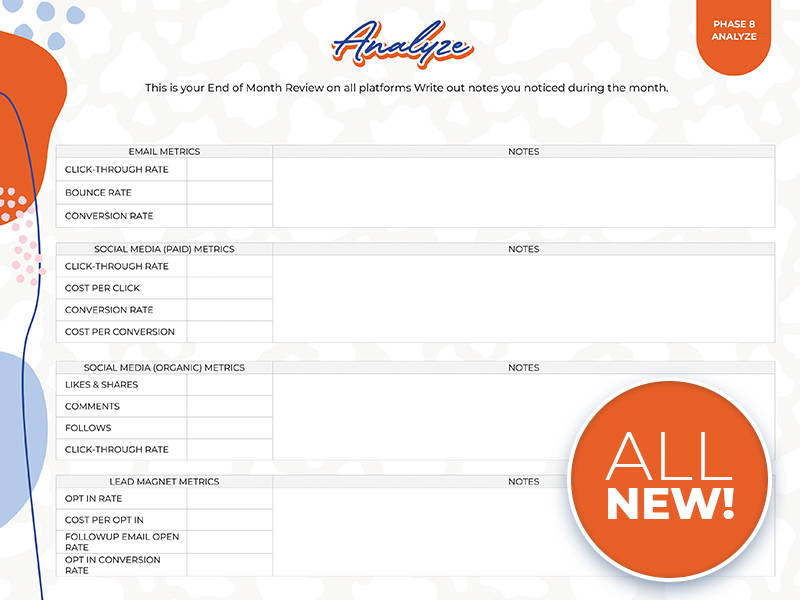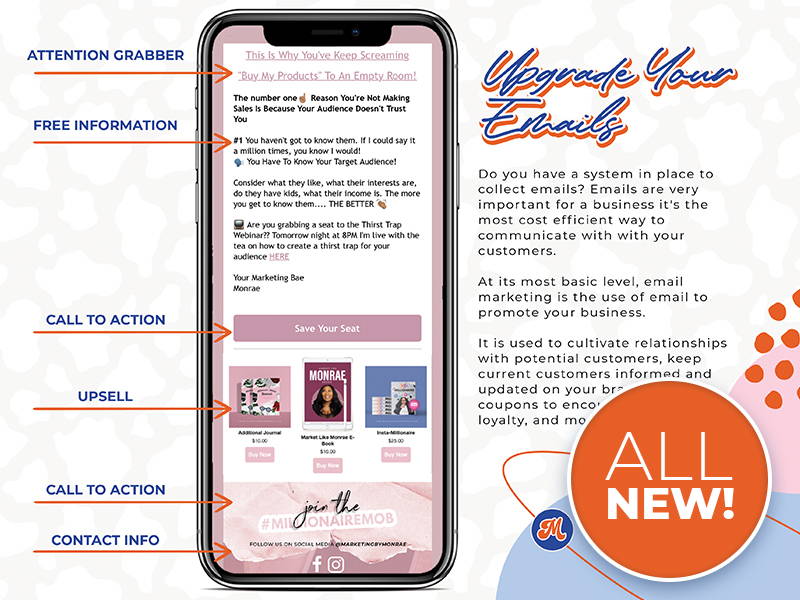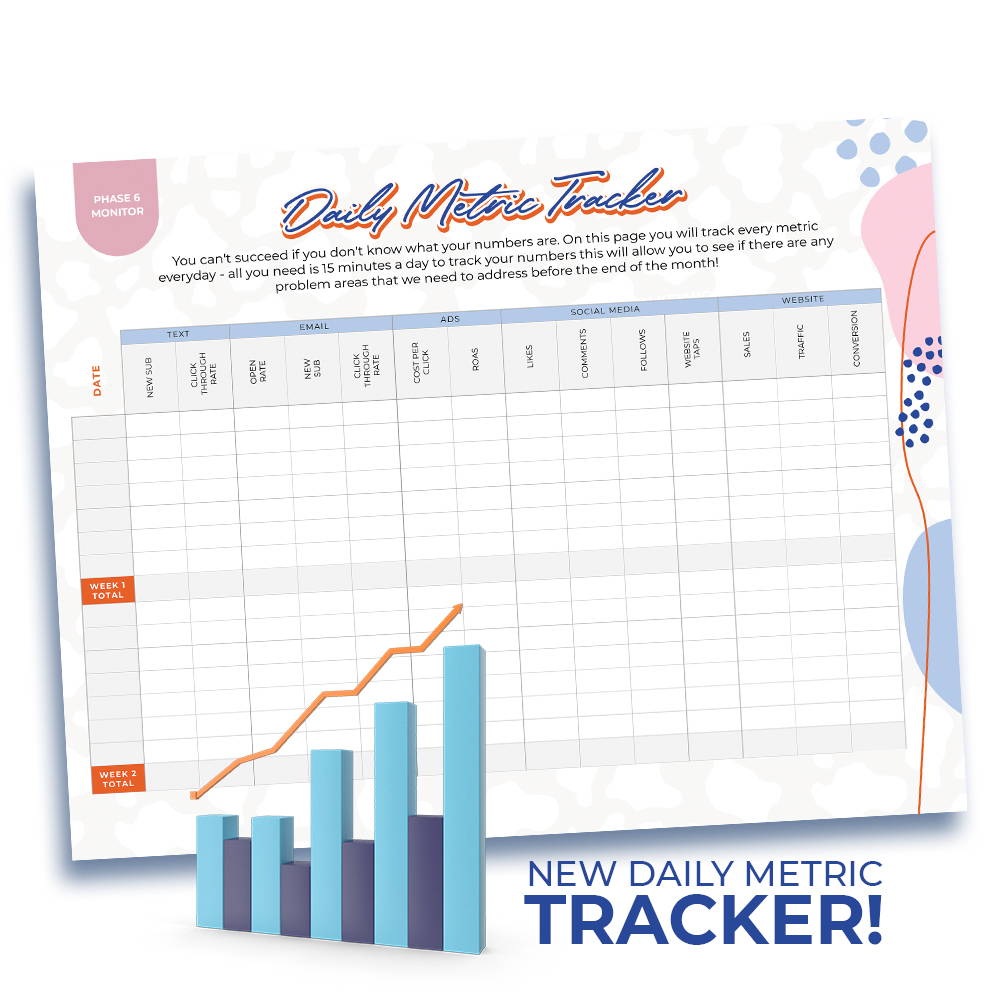 There Are Updated Pages Such As:
Talk to Me Nice - to help you learn how to talk to your audience effectively.

Price Is Right - to assure that you're properly calculating your cost of goods sold and selling price.

Date Your Audience - to help you create and understand your customer journey.

Year In Review - To guide you on how to get your entire year together with your sales goals and intangible goals in mind.

Quarter In Review - To give you specific directions on what should be completed during Q2 and draft other plans that may align with that quarter.
In the Map Out Section, we have added the Objective, Purpose, and CTA that allows you to add stickers to plan out all of your posts and follow the content road map that Monrae teaches.
We have added the daily tracking section in Phase 6 - Monitor so they are able to track their daily analytics.
We have added excerpts of the Caption Bible inside of the planner for a guide on how to complete their execution section.
We now have QR codes that lead them to the new Million Dollar Planner class that teaches them how to use the planner.
Let's talk about this new planner...
The Million Dollar Planner is now

A Quarterly Planner!
"The Million Dollar Planner was completely redesigned with you in mind!"
So rather than stressing and becoming burnout about all of your marketing plans for the year, you can stay focused on achieving milestones along the way and maintaining a steady progress one quarter at a time!
The Best Part? It comes on SUBSCRIPTION!
You will be able to get this planner once a quarter automatically sent to your doorstep… but wait this isn't the best part…
Save money on your initial purchase.




Access to an exclusive membership group where we have monthly activities, planning sessions, exclusive content, and more.

Access to over 100+ videos that are broken down into our 8 step SMC Method™ so you can have additional resources to complete your campaign planning.
In addition to a new look, the inside of the planner has also received a makeover with additional sections to guide you on
important business matters like pricing, talking to your ideal client avatar and so much more!
Do you know what matters to us, Sis?
It's helping you make a gigantic difference

in your business and life this 2022.